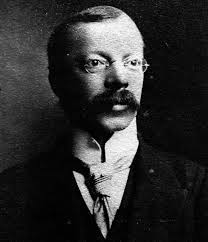 On a summer night in 1907 a mild, be-spectacled little man climbed the steps of the platform in a meeting hall in New Brighton. He had been booked to give a lecture on a medical subject on which he was regarded as an authority. He spoke to a large audience. There was loud applause for him. Outside, a cab was waiting to take him to the boat at Seacombe Ferry. Dr. Hawley Harvey Crippen had paid his first and only visit to Wallasey. Less than three years he was to be the centre of one of the most sensational murder trials of the century.

Those who had listened to him at New Brighton were to follow the newspaper reports with special interests. They remembered him as "a pleasant, quiet man".

Crippen's local lecture was at the old Assembly Rooms. They stood in Albion Street.

Years ago they were a popular venue for socials. Many political meetings were held there.

Dr. Crippen gave to his audience, which included several local general practitioners, a description of 'Electrical Massage for Rheumatism'. It was reported as being very well received.

He had come down from London. It was in London three years later that the sensation surrounding him broke.
After poisoning his wife, a music hall artiste known as Belle Elmore, with hyoscine, he buried the body under the kitchen of his house in Hilldrop Crescent, Holloway.

His explanation of her disappearance did not satisfy her friends, whose suspicious were confirmed when they saw Crippen's typist, Ethel le Neve, living at Hilldrop Crescent and wearing his wife's jewellery and furs.

Rumour led to action. Belle's friends called for an investigation.

The police intervened. Crippen and Miss le Neve fled to Brussels in July, 1910.At Antwerp they embarked on the s.s. "Montrose". They travelled as Mr. Robinson and his son, bound for Canada.

The skipper, suspicious of the behaviour of the pair, established wireless communication with Scotland Yard. It was the first time wireless had been used for such a purpose.

In the St. Lawrence River the "Montrose" was boarded by a man from Scotland Yard. Crippen and his companion were brought back to England.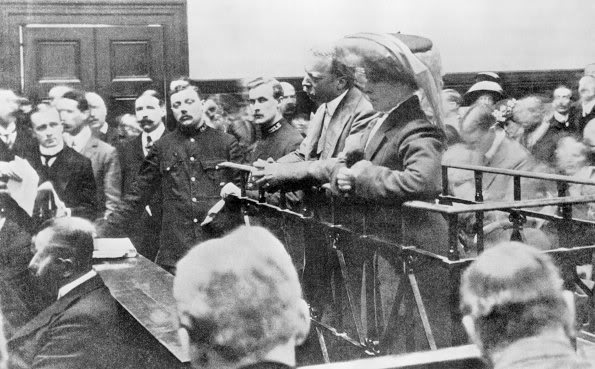 Dr Crippen and Ethel le Neve at Bow Street Magistrates Court
His trial began at the Old Bailey in the October. He was convicted and hanged at Pentonville on November 23rd, 1910.

Miss le Neve, tried as an accessory, was acquitted. Little was heard of her again.

The ship's surgeon on the "Montrose" was a Dr. Spottiswoode, who lived for many years in Seabank Road.

Dr. Spottiswoode said afterwards that Crippen had a bottle of poison in his possession but had no opportunity to use it before he was taken into custody.